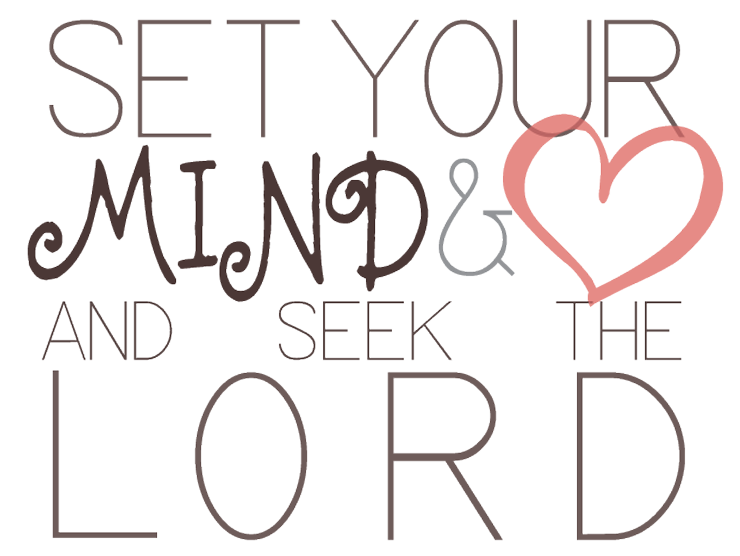 I suppose big strong, super mature, grown up Christians can say that God's plan, His will, His timing has become their own. But me, I am just not that good yet. His holiness is not so natural to me yet.
The problem is, the big problem…or at least my problem is this: God's plan. His will. His timing. Is mine. (Old things have passed away, BEHOLD all things are new. Including me.)
Christians talk a lot about the joys of being in the family of God. The inheritance that we now share with Christ. We talk a lot about the comforts of Christianity.
It worries me how much we focus on our own comfort while walking behind a man who laid down His own comfort (HIS LIFE) to bring us salvation.
Christianity is a not about personal happiness. Or comfort. In fact, if we give an honest look at the lives of the people who make up the church it would be those that are not the picture frame portrayal of happy smiling people that are bearing the most resemblance to our God.
The world says, I should have it my way. On my own terms. When I want it. That I have the right to happiness by my own definition of the word.
My worry is that this mindset is bleeding into Christ followers' thinking. Into the way they live their lives. Walk their faith. Into the way they share the gospel. Do missions. Be Christians.
The morning after I was backed over by a car, God spoke to me. I was lying there in the hospital bed asking why. His response, "By His stripes you are healed."
Last night, three long- fairly painful months later, I lay in bed unable to sleep consumed with the same question. "I am still wondering, Lord. You know, you never actually answered my question."
Perhaps, I am too bold. And perhaps I am a bit too much like a dog returning to his own vomit.
I wallow in why, hoping for some gratification. Looking for something that will bring me some satisfaction. Something to make my everyday discomfort a little less of an irritation. Something that will make me happy.
I have never been one to discourage asking questions of God, because I firmly believe that He answers. And that conversation is vital to any relationship.
I asked God why. And He reminded me I was His child. I am a bit embarrassed to admit that like the prodigal's brother I did not rejoice. He offered me joy and I turned it down in hopes of satisfaction of happiness.
I do not know why bad things happen in life expect for that it is those rare moments of hell on earth that His children get a real glimpse of His face. Of His presence.
I am not happy about what happened. I would never choose it. But through it, I have seen God in a new way. I have been angry. I have been sad. Scared. And humbled. I have been comforted. Loved. And used for His glory.
I did not get a reason, but I was given a word of assurance. And I know that all things work to the good for those who love Him. And though my initial reaction was of annoyance that the question I wanted answered was being ignored, I have to at some point accept God's will for what it is. His.
And remember if I claim Him as my Father, it is also mine.
The real trouble I have with God's plan is that I don't always like it. Sometimes His plan gets in the way of my desires. Hurts my pride. Destroys my comfort. Humbles my bratty soul. But He loves me.
And His love for me compels me to love Him back. By His pain I am healed. Through His death I live. By His Spirit I conquer sin.
When you sing, "Have your way in me" you are not asking God to skip through a field of daisies with you. You are not asking Him for blessings or comfort. Or a lovely little one sided relationship for Him. You are telling Him, that you want His will on earth. In You. You are professing a two-way relationship with the creator God.
He might afflict you with pain to refine your righteousness. He might takeaway your store-house of worldly possessions to grow your trust. He might do something in your life that you might react to in anger. But if you cry out to Him, His voice can be heard.
If you love Him, it is that moment of crisis that brings about the opportunity to see His face.
But do not wait for some big bad tidal wave of trouble to seek His face or find assurance. Now, sweet brothers and sisters in Christ realize that it is the everyday plan mishaps, when you don't get your way, when the timing is all wrong that you show His face to others.
Irate customers on the phone. Long lines at Wal-Mart. Everyday trials are little sacrifices that show His mercy.
When you are faithful in the little steps with God the big huge giant steps do not seem so impossible. Not because those small steps exercised you, but because they were the practice you needed to keep your eyes on Jesus. (And not on the waves.)
Show Christ today. In the small hiccup that is very likely waiting for you. That is our testimony. The difference. The transformation.
I read something recently that said, "Peace is not the absence of trouble, it is the presence of God." Your testimony to God's holy goodness is not the absence of pain in your life, but the presence of God's peace in it. Your testimony then is in how to react and respond to the bumps in life.
I admit, peace is not always easy. Choosing trust is something I have really struggled with since the accident, but the presence of God is undeniable in my life.
And that is my peace. His presence sustains. And I will gladly exchange my willful selfish nature for His holy loving kindness in my life.
Everyday, I will seek His face and I will be satisfied with His likeness. (In me.)
-----------------
For more information on the event I am updating you on, please visit the post, Last Night where I do my best to explain what happened. For future updates I will posting on my new blog Lizzie Roe.

To all those who have prayed with me through this experience I thank you and humbly ask you to continue. I am still having unexplained knee pain. My head is still fairly tender to the touch and a bit scabby. (But there is some hair growth and that is exciting.) The MRI results show that I have a herniated disk in my neck, I will be meeting with a specialist about it on November 15th to find out what my next steps will be. Please also pray that I can choose trust. And not to worry.